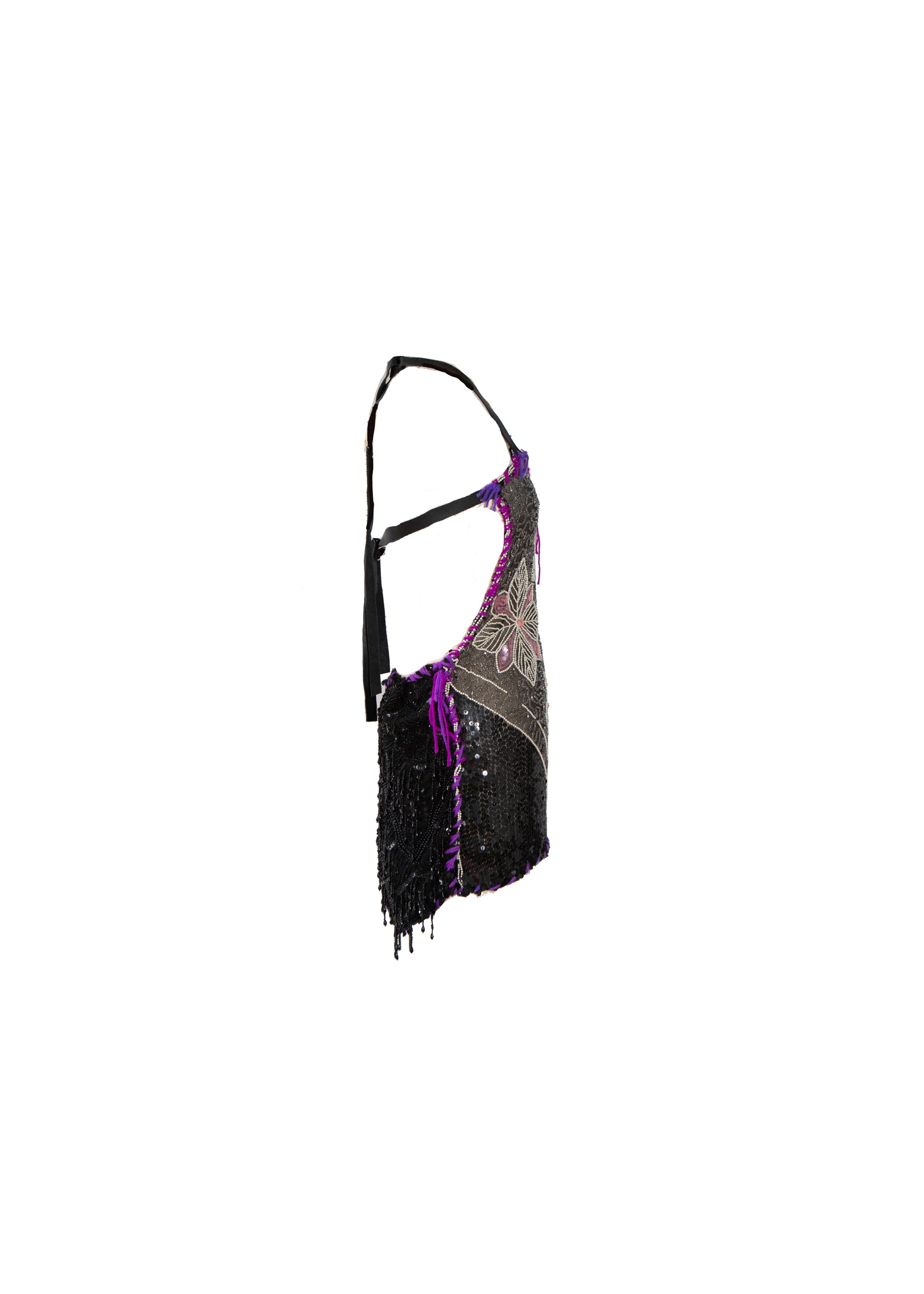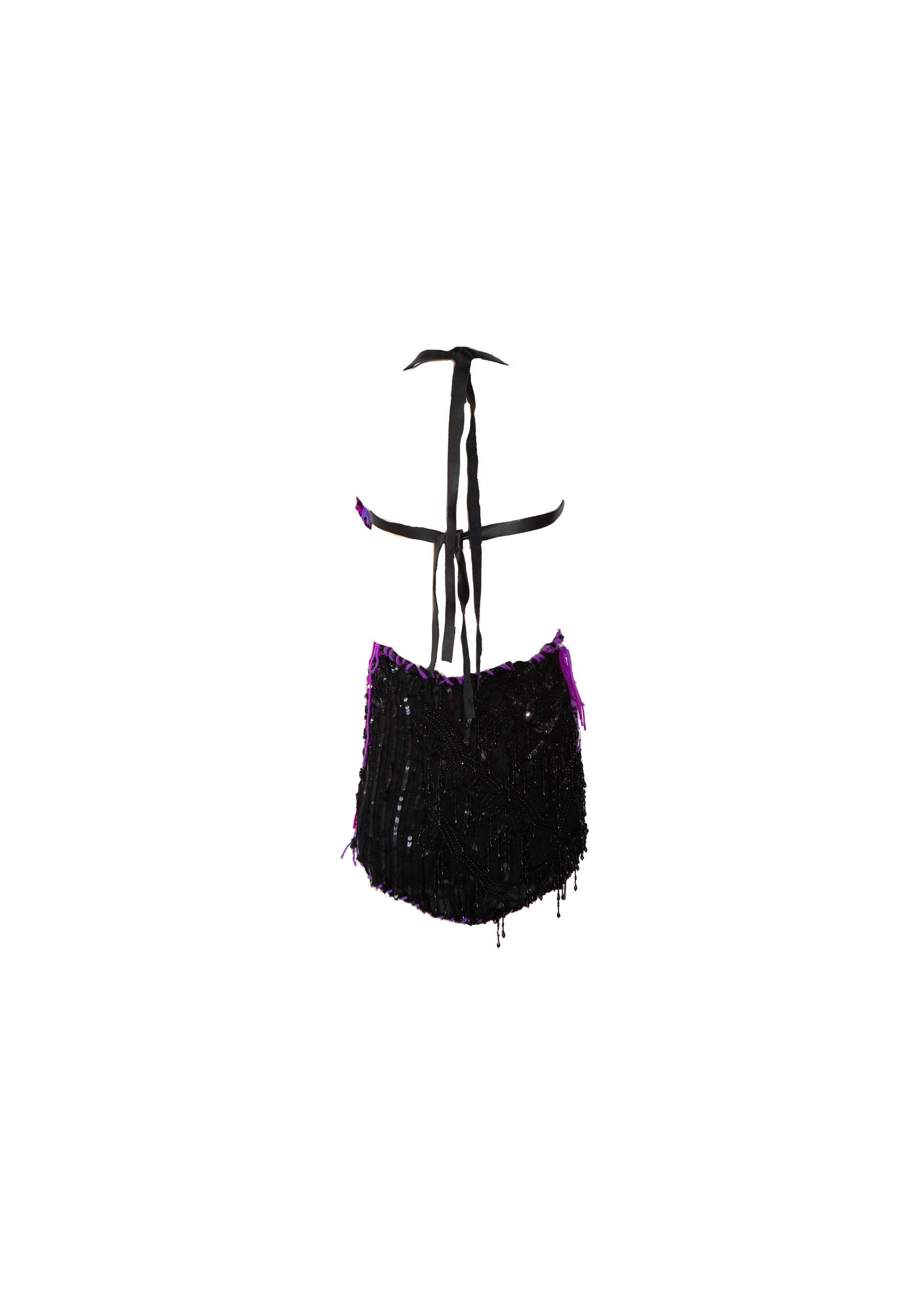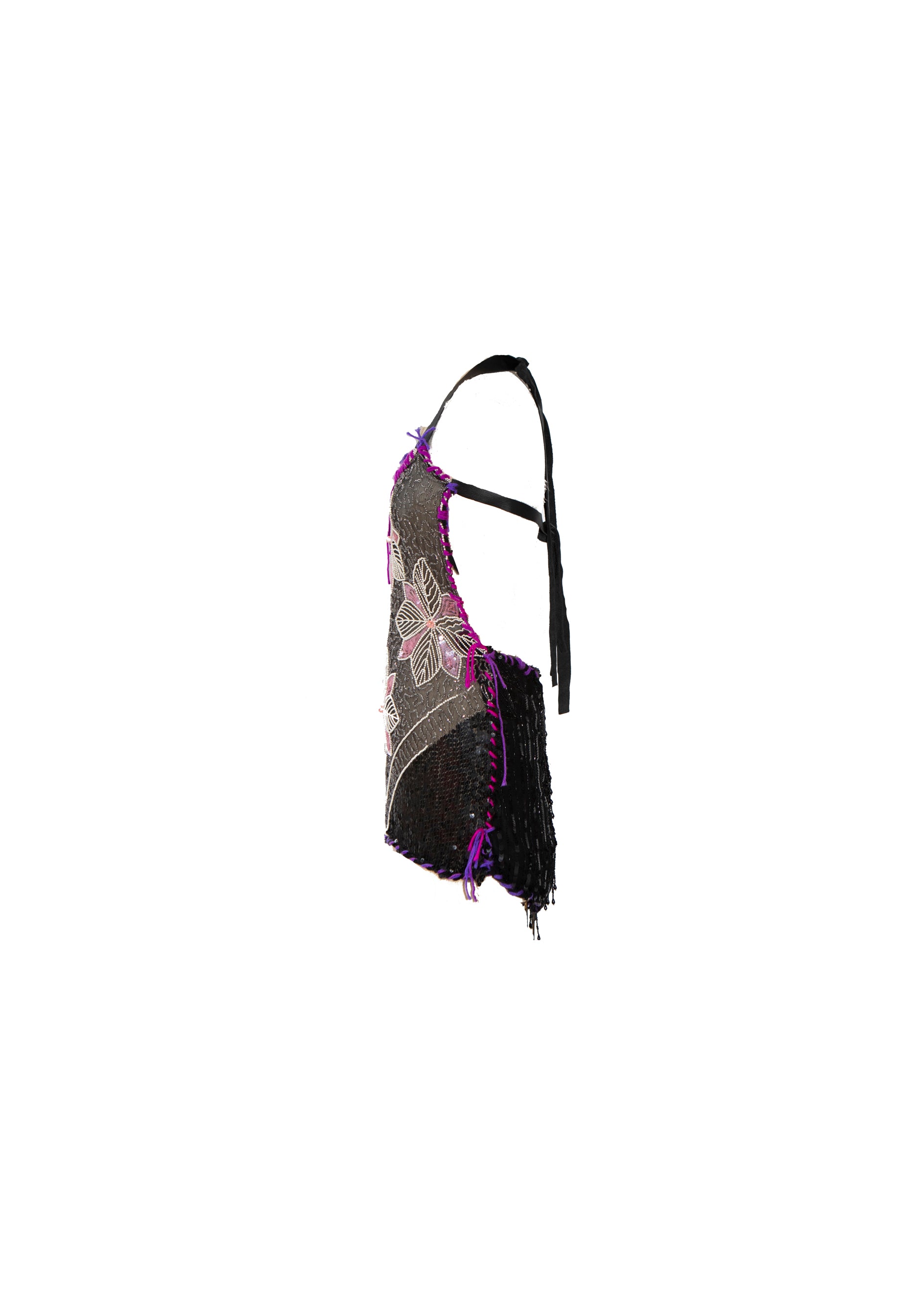 Elevate your style with our exquisite Vintage Sequin Mini. This one-of-a-kind piece is a true fashion gem, meticulously handcrafted with vintage sequins that have been upcycled to create a dazzling and unique design.
Indulge in the opulence of this mini dress, which features a lavish display of sequins that catch the light at every turn. The intricate hand-stitching adds an artisanal touch, ensuring the utmost quality and attention to detail. Each piece is lovingly crafted, resulting in a truly exceptional garment.
Designed for the modern fashionista, our Vintage Sequin Mini effortlessly combines timeless elegance with a contemporary silhouette. Its tailored fit is flattering on a range of body types, with a size range of 2-8 ensuring a perfect fit for you. Let the supple leather tie cinch your waist, accentuating your curves and adding a touch of sophistication.
This stunning mini dress is not only a fashion statement, but also an environmentally conscious choice. By repurposing vintage sequins, we reduce waste and contribute to a sustainable fashion industry. With our Vintage Sequin Mini, you can look stylish and feel good about your impact on the environment.
Exquisite vintage sequins create a dazzling and unique design
Meticulously hand-stitched for unparalleled quality and attention to detail
Make a statement at your next event or night out with our Vintage Sequin Mini. Embrace luxury, sustainability, and individuality with this one-of-a-kind piece. Order yours today and experience the allure of vintage glamour.
Vintage Sequin Mini