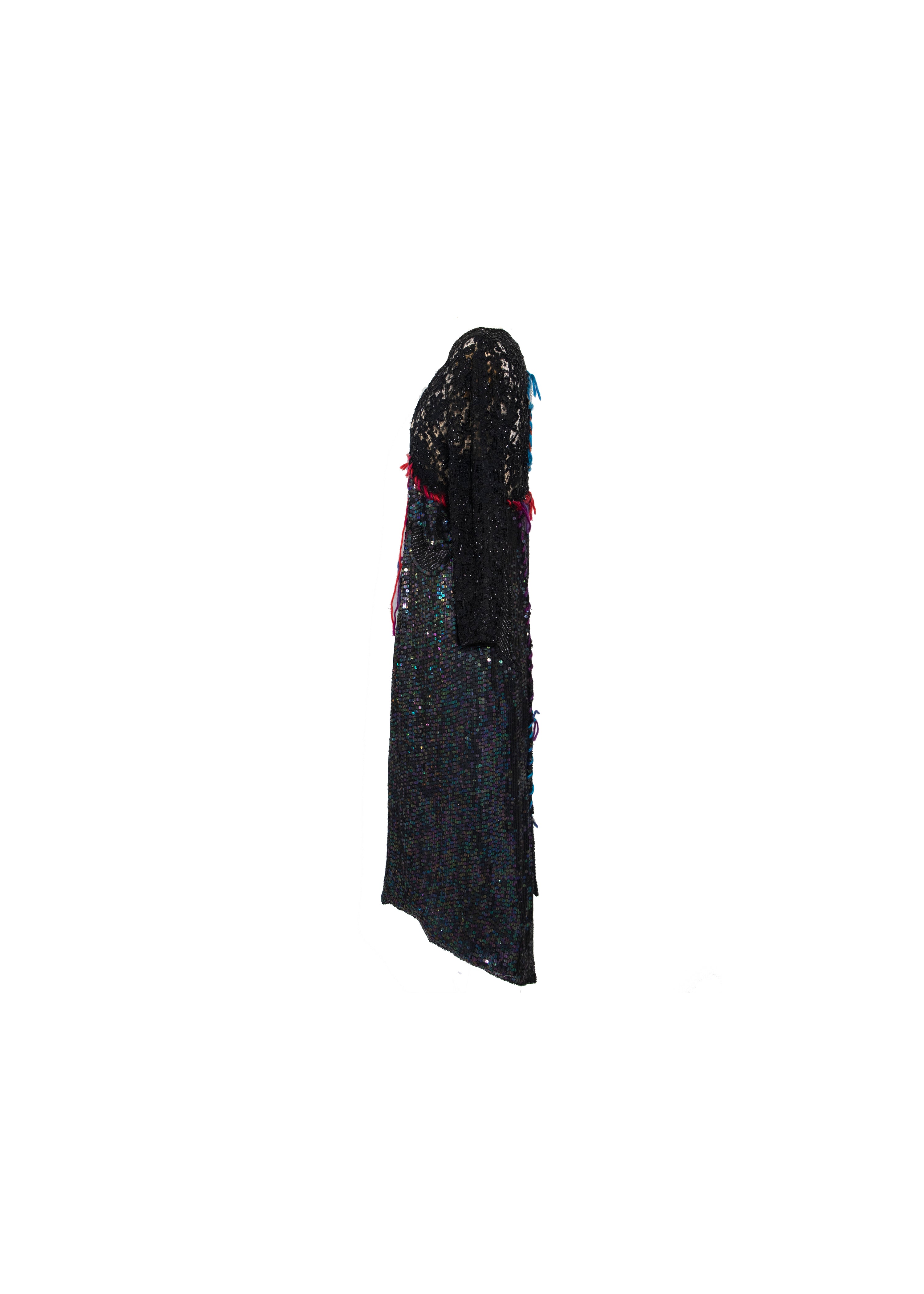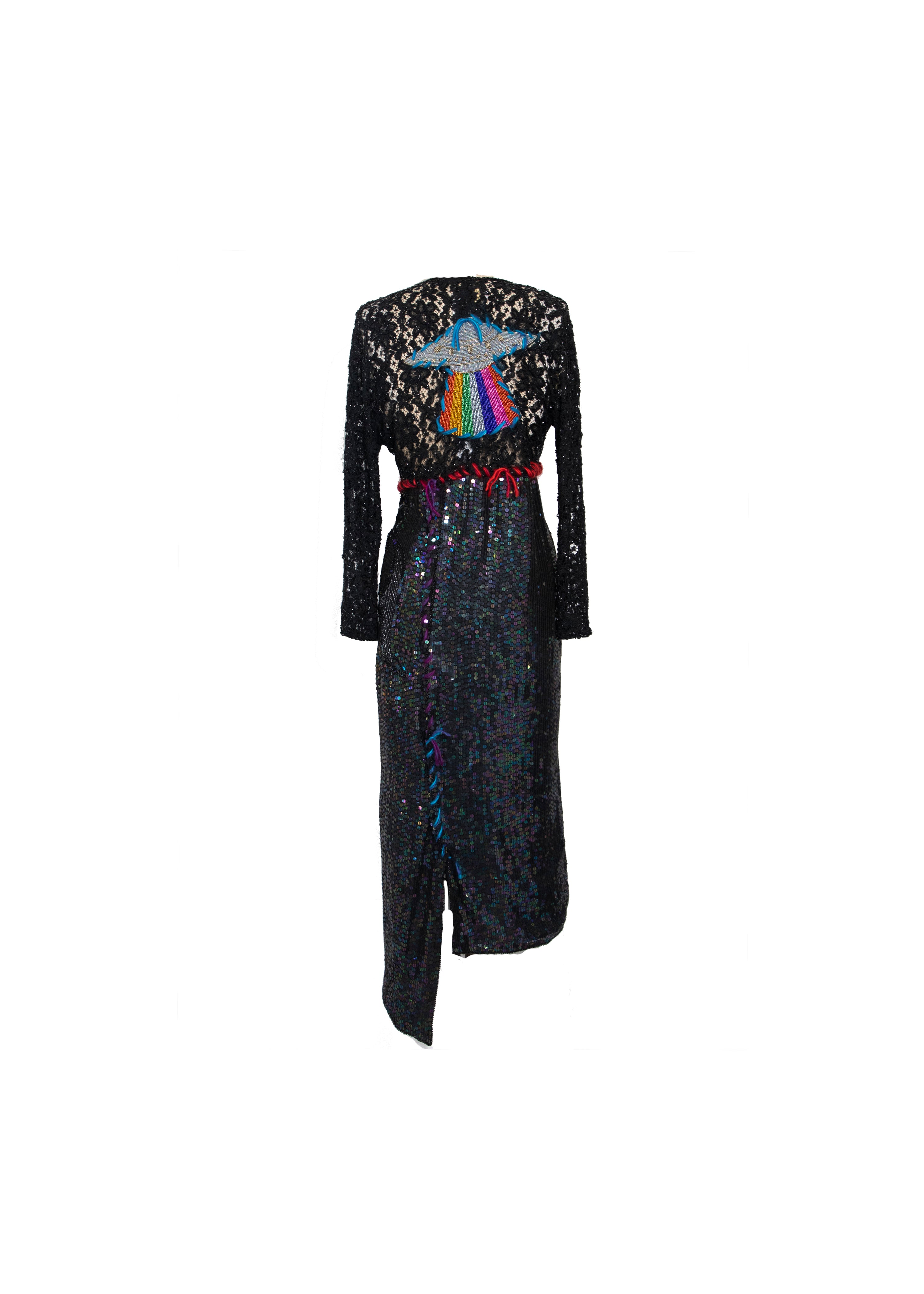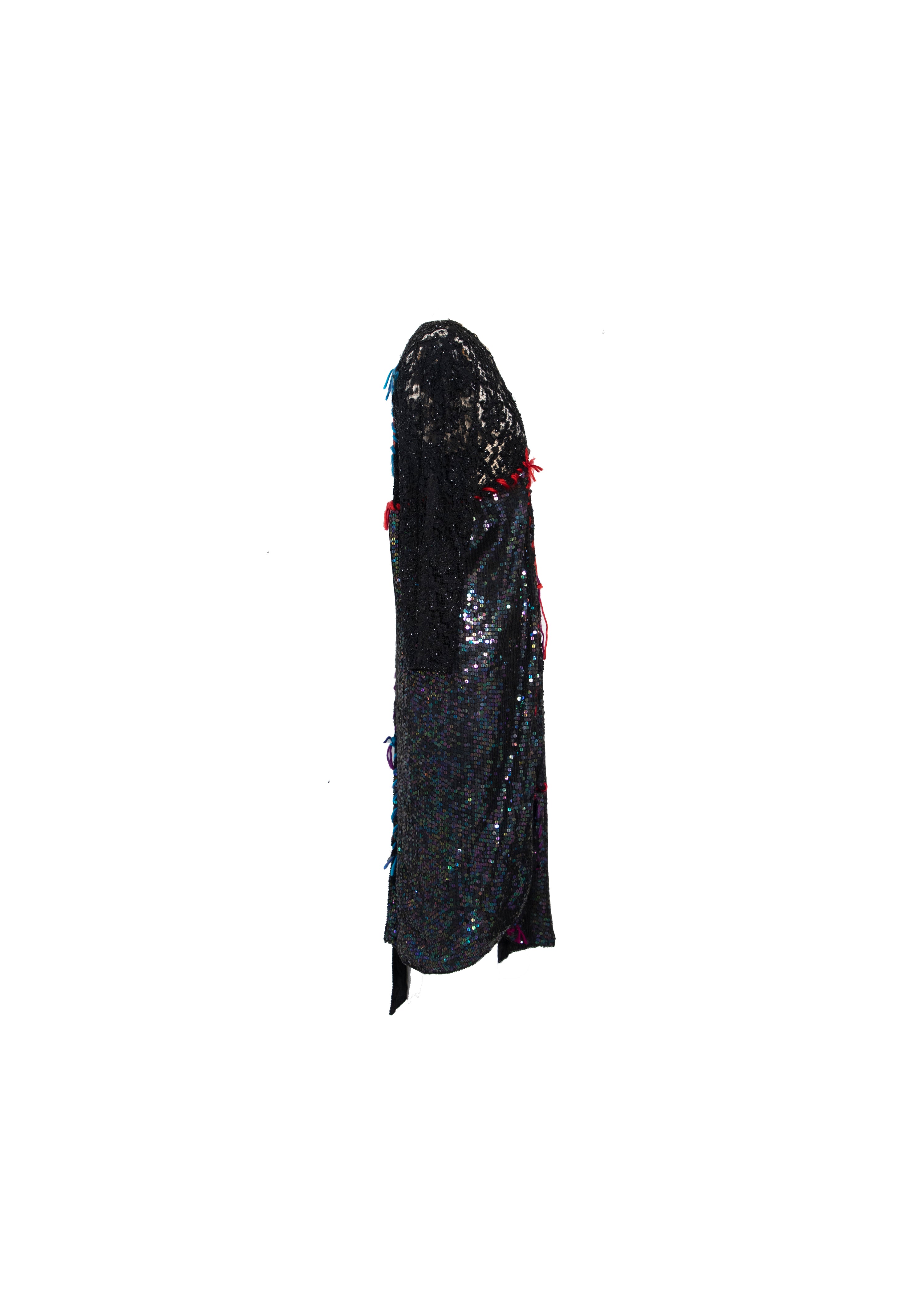 Introducing the Sequin Space Magic, a one-of-a-kind women's clothing piece that will take you on a cosmic adventure. This piece is perfect for those who want to add a unique and eye-catching piece to their wardrobe. You won't find anything like this anywhere else. The Sequin Space Magic is a casual and stylish piece for everyday wear.
The main feature of this clothing piece is the meticulous hand-stitched black sequins that are guaranteed to grab everyone's attention. It's a true work of art. Perfectly complementing the sequins, is a classic and timeless vintage design that is sure to make you stand out. But the real showstopper is the hand-sewn spaceship on the back. It's a testament to the creativity and originality that went into creating this one-of-a-kind piece.
The Sequin Space Magic is a versatile piece that works well with any style. It's perfect for a night out with friends, or for a casual day at work. This clothing piece is a true conversation starter, and you'll love the reactions you get when you wear it.
Here are a few key features and benefits of the Sequin Space Magic:
Stunning Black Sequins: The black sequins are hand-stitched to perfection and will make you feel like you're wearing a piece of art.
Unique Spaceship Design: The hand-sewn spaceship on the back is a true showstopper.
Overall, the Sequin Space Magic is perfect for anyone looking for a unique and stylish piece for their wardrobe. It's perfect for everyday wear and is sure to turn heads. Get ready to blast off into space with the Sequin Space Magic!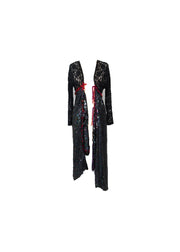 Sequin Space Magic