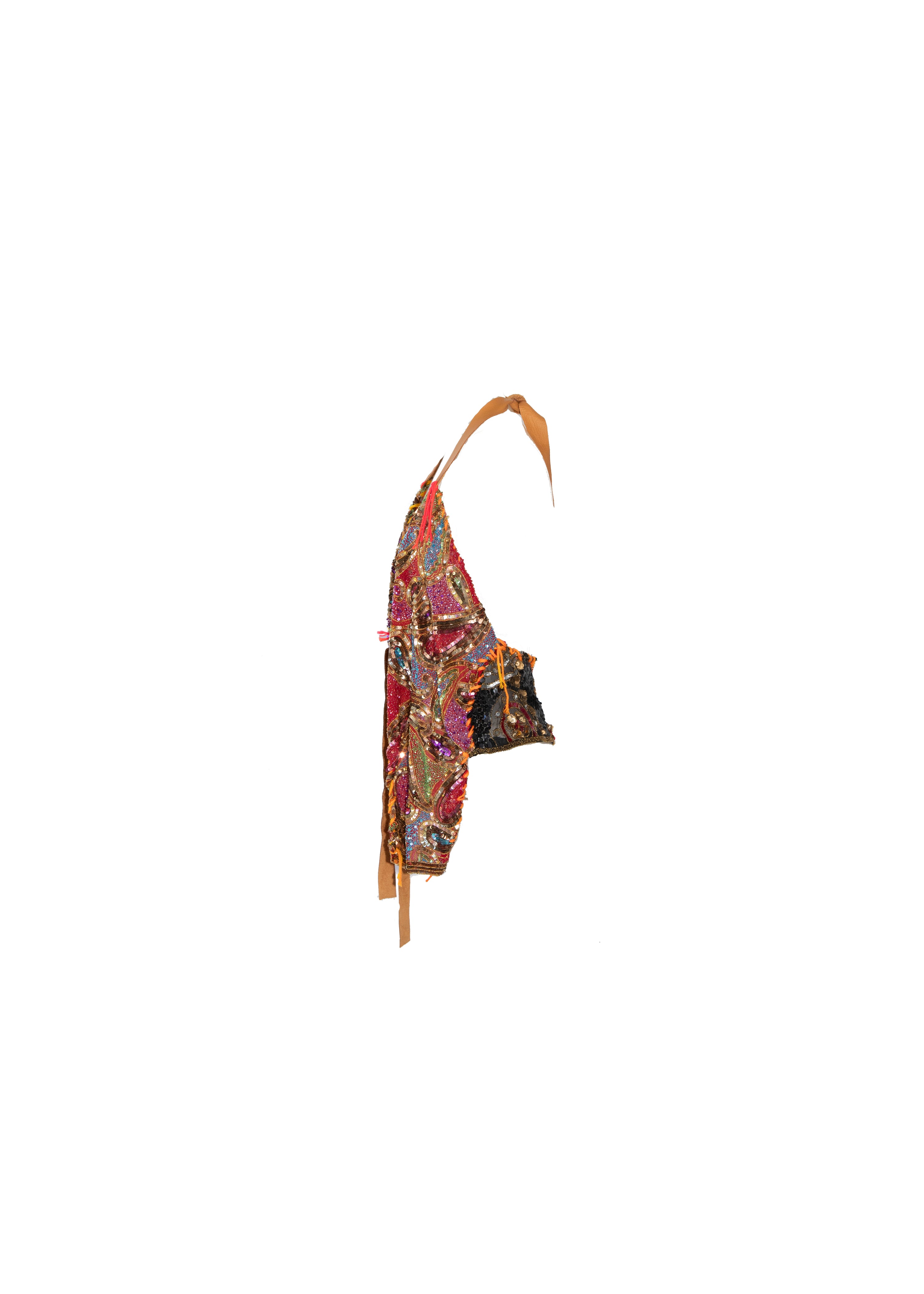 Experience the timeless elegance of our Vintage Sequin Vest. Crafted with meticulous attention to detail, this vest is a true masterpiece of ethical couture.
Our Vintage Sequin Vest is a rare gem that embodies the glamour of a bygone era. Each sequin is hand-sewn by skilled artisans, ensuring that no two vests are exactly alike. The exquisite craftsmanship and attention to detail make this vest a work of art that will elevate any outfit.
Indulge in the opulence of this luxurious vest, which is made from premium materials that have stood the test of time. The soft, silky fabric feels luxurious against your skin, and the sequins shimmer and sparkle, catching the light with every move you make.
This Vintage Sequin Vest is a versatile addition to any wardrobe. It effortlessly transitions from day to night, making it perfect for any occasion. Pair it with tailored trousers for a polished office look, or wear it over a little black dress for a glamorous evening ensemble.
Key features of our Vintage Sequin Vest:
Exquisite hand-sewn sequins that add an extra touch of sophistication and glamour
Premium materials that provide a comfortable and luxurious wearing experience
Wear our Vintage Sequin Vest with pride, knowing that you are contributing to sustainable fashion. By choosing ethical couture, you are not only making a stylish statement but also supporting a more sustainable and responsible fashion industry.
Elevate your style and make a statement with our Vintage Sequin Vest. Shop now and experience the epitome of luxury.
Sequin Vest